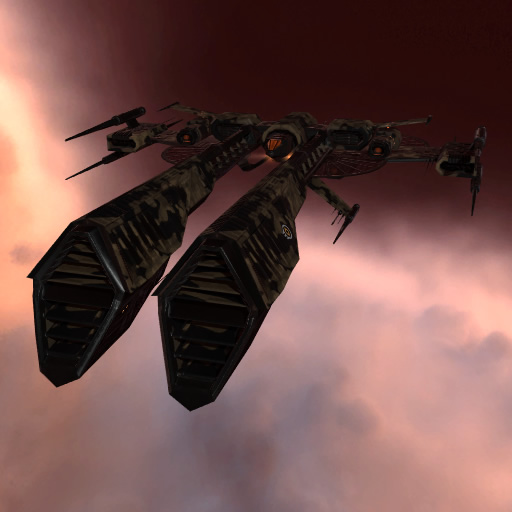 Wolf
Assault Frigate
Wolf
Race:

Minmatar

Tech level:

2

Base price:

18,900,000 ISK
Wolf
Description:
Named after a mythical beast renowned for its voraciousness, the Wolf is one of the most potentially destructive frigates currently in existence. While hardier than its brother the Jaguar it has less in the way of shield systems, and the capabilities of its onboard computer leave something to be desired. Nevertheless, the mere sight of a locked and loaded Wolf should be enough to make most pilots turn tail and flee.

Developer: Boundless Creation

Boundless Creation's ships are based on the Brutor tribe's philosophy of warfare: simply fit as much firepower onto your ship as possible. Defense systems and electronics arrays therefore take a back seat to sheer annihilative potential.
Wolf
ship bonuses:
Minmatar Frigate bonuses (per skill level):
5% bonus to Small Projectile Turret damage
7.5% bonus to Small Projectile Turret tracking speed
Assault Frigates bonuses (per skill level):
10% bonus to Small Projectile Turret falloff
5% bonus to Small Projectile Turret damage
Role Bonus:
50% reduction in Microwarpdrive signature radius penalty
Wolf
defenses
hitpoints
EM
resistance
explosive
resistance
kinetic
resistance
thermal
resistance
uniformity *
Shield:
422
0.75 %
Armor:
903
0.75 %
Structure:
774
1 %
* Threshold below which damage starts "bleeding" through to the lower level

Shield recharge time: 625000 S
Wolf
Fitting:
Powergrid output:

48 MW

CPU output:

135 Tf

Calibration:

400 points

Capacitor:

357.5 GJ

High slots:

5

Med slots:

2

Low slots:

5

Turret hardpoints:

4

Launcher hardpoints:

1

Rig slots (size):

2 (Small)
Wolf
Targeting:
Max locked targets:

6

Max targeting range:

40000 M

Radar sensors:

- points

Ladar sensors:

10 points

Magnetometric sensors:

- points

Gravimetric sensors:

- points

Signature radius:

33 M

Scan resolution:

700 Mm

Scan speed:

2000 S
---
Structure and speed:
Mass:

1178100 kg

Volume:

27289 m3

Cargo capacity:

165 m3

Maximum velocity:

375

Inertia modifier:

3.456
3329

5

12095

1
Recommended certificates:
Armor Tanking
Core Spaceship Operation
Ladar Target Management
Navigation
Shield Reinforcement
Small Projectile Turret
Tackling
Speed and Travel:
Ship Warp Speed

1

Warp Speed Multiplier

5.5
Capacitor:
Capacitor Capacity

357.5

Capacitor Recharge time

187500
Fitting:
Rig Slots

2
Drones:
Drone Bandwidth

0

Drone Capacity

0
Heat:
Heat Attenuation

0.71

Power Load

0

MWD sig penalty and cap need bonus

-50

Cargo Scan Resistance

0

Capacitor Warfare Resistance

1

Weapon Disruption Resistance

1

Stasis Webifier Resistance

1

Item Damage

0

Meta Level

5
---
Manufacturing
Base materials:
Construction Blocks:

38

Morphite:

45

Plasma Thruster:

23

Ladar Sensor Cluster:

30

Nanomechanical Microprocessor:

135

Fernite Carbide Composite Armor Plate:

900

Nuclear Reactor Unit:

8

Electrolytic Capacitor Unit:

90

Deflection Shield Emitter:

30
Manufacturing
Blueprint details:
Blueprint:

Wolf Blueprint

Tech level:

2
Manufacturing
Extra materials:
Rifter:

1

R.A.M.- Starship Tech:

4
Industry:

5

Advanced Small Ship Construction:

5

Minmatar Starship Engineering:

1

Mechanical Engineering:

1
Fuzzwork blueprint calculator
---
Reprocessing
Materials:
Tritanium:

0

Pyerite:

0

Mexallon:

0

Isogen:

0

Nocxium:

0

Zydrine:

0

Megacyte:

0

Morphite:

45