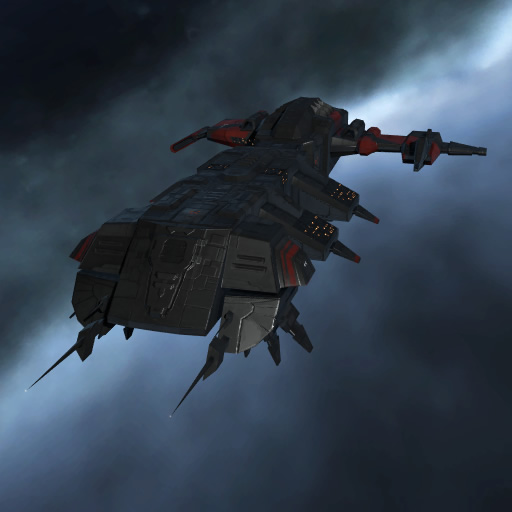 Flycatcher
Interdictor
Flycatcher
Race:

Caldari

Tech level:

2

Base price:

44,500,000 ISK
Flycatcher
Description:
Interdictors are destroyer-sized vessels built to fill a single important tactical niche: the breaching of enemy warp tunnels. Capable of launching warp-disrupting interdiction spheres, interdictors are of great value in locations of strategic importance where enemy movement must be restricted. Additionally, much like their destroyer-class progenitors, they are well-suited to offensive strikes against frigate-sized craft.

Developer: Kaalakiota

As befits one of the largest weapons manufacturers in the known world, Kaalakiota's ships are very combat focused. Favoring the traditional Caldari combat strategy, they are designed around a substantial number of weapons systems, especially missile launchers. However, they have rather weak armor and structure, relying more on shields for protection.
Flycatcher
ship bonuses:
Interdictors bonuses (per skill level):
10% bonus to kinetic Light Missile and Rocket damage
10% reduction in Microwarpdrive signature radius penalty
Caldari Destroyer bonuses (per skill level):
5% bonus to Light Missile and Rocket explosion radius
10% bonus to Light Missile and Rocket max velocity
Role Bonus:
Can fit Interdiction Sphere Launcher
Flycatcher
defenses
hitpoints
EM
resistance
explosive
resistance
kinetic
resistance
thermal
resistance
uniformity *
Shield:
850
0.75 %
Armor:
625
0.75 %
Structure:
650
1 %
* Threshold below which damage starts "bleeding" through to the lower level

Shield recharge time: 625000 S
Flycatcher
Fitting:
Powergrid output:

63 MW

CPU output:

290 Tf

Calibration:

400 points

Capacitor:

650 GJ

High slots:

8

Med slots:

5

Low slots:

1

Turret hardpoints:

2

Launcher hardpoints:

7

Rig slots (size):

2 (Small)
Flycatcher
Targeting:
Max locked targets:

7

Max targeting range:

60000 M

Radar sensors:

- points

Ladar sensors:

- points

Magnetometric sensors:

- points

Gravimetric sensors:

14 points

Signature radius:

80 M

Scan resolution:

475 Mm

Scan speed:

5000 S
---
Structure and speed:
Mass:

1350000 kg

Volume:

52000 m3

Cargo capacity:

450 m3

Maximum velocity:

315

Inertia modifier:

3.6
33092

5

12098

1
Recommended certificates:
Armor Reinforcement
Core Spaceship Operation
Gravimetric Target Management
Navigation
Shield Tanking
Small Missiles
Tackling
Speed and Travel:
Ship Warp Speed

1

Warp Speed Multiplier

5.5
Capacitor:
Capacitor Capacity

650

Capacitor Recharge time

325000
Fitting:
Rig Slots

2
Drones:
Drone Bandwidth

0

Drone Capacity

0
Heat:
Heat Attenuation

0.82

Power Load

0

Capacitor Warfare Resistance

1

Weapon Disruption Resistance

1

Item Damage

0

Meta Level

5
---
Manufacturing
Base materials:
Construction Blocks:

23

Morphite:

15

Magpulse Thruster:

60

Gravimetric Sensor Cluster:

75

Quantum Microprocessor:

360

Titanium Diborite Armor Plate:

1500

Graviton Reactor Unit:

15

Scalar Capacitor Unit:

150

Sustained Shield Emitter:

38
Manufacturing
Blueprint details:
Blueprint:

Flycatcher Blueprint

Tech level:

2
Manufacturing
Extra materials:
R.A.M.- Starship Tech:

6

Cormorant:

1
Industry:

5

Advanced Small Ship Construction:

5

Mechanical Engineering:

1

Caldari Starship Engineering:

1
Fuzzwork blueprint calculator
---
Reprocessing
Materials:
Tritanium:

0

Pyerite:

0

Mexallon:

0

Isogen:

0

Nocxium:

0

Zydrine:

0

Megacyte:

0

Morphite:

15