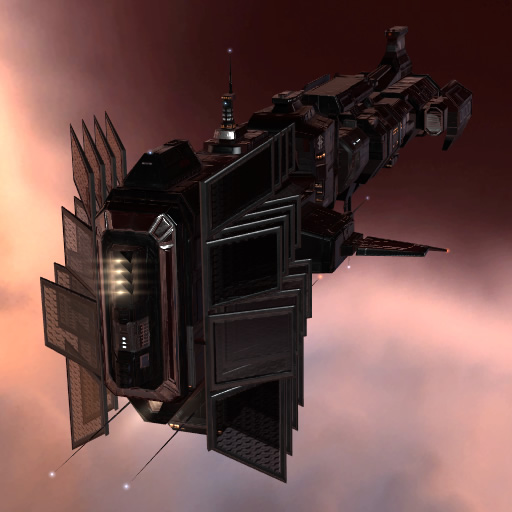 Claymore
Command Ship
Claymore
Race:

Minmatar

Tech level:

2

Base price:

51,354,600 ISK
Claymore
Description:
Command ships are engineered specifically to wreak havoc on a battlefield of many. Sporting advanced command module interfaces, these vessels are more than capable of turning the tide in large engagements. Command ships represent the ultimate in Command Burst efficiency; the boosts they give their comrades in combat make them indispensable assets to any well-rounded fleet.

Developer: Core Complexion Inc.

Core Complexion's ships are unusual in that they favor electronics and defense over the "lots of guns" approach traditionally favored by the Minmatar.
Claymore
ship bonuses:
Command Ships bonuses (per skill level):
5% bonus to Heavy Missile and Heavy Assault Missile Launcher rate of fire
5% bonus to Heavy Missile and Heavy Assault Missile explosion velocity
3% bonus to Siege Warfare and Skirmish Warfare Links effectiveness
Minmatar Battlecruiser bonuses (per skill level):
5% bonus to Heavy Missile and Heavy Assault Missile Launcher rate of fire
7.5% bonus to Shield Booster amount
Role Bonus:
Can use 3 Warfare Link modules simultaneously
Claymore
defenses
hitpoints
EM
resistance
explosive
resistance
kinetic
resistance
thermal
resistance
uniformity *
Shield:
4700
0.75 %
Armor:
3800
0.75 %
Structure:
3400
1 %
* Threshold below which damage starts "bleeding" through to the lower level

Shield recharge time: 1400000 S
Claymore
Fitting:
Powergrid output:

1100 MW

CPU output:

525 Tf

Calibration:

400 points

Capacitor:

2625 GJ

High slots:

7

Med slots:

6

Low slots:

4

Turret hardpoints:

2

Launcher hardpoints:

5

Rig slots (size):

2 (Medium)
Claymore
Targeting:
Max locked targets:

7

Max targeting range:

75000 M

Radar sensors:

- points

Ladar sensors:

22 points

Magnetometric sensors:

- points

Gravimetric sensors:

- points

Signature radius:

240 M

Scan resolution:

264 Mm

Scan speed:

5500 S
---
Structure and speed:
Mass:

12500000 kg

Volume:

216000 m3

Cargo capacity:

575 m3

Maximum velocity:

170

Warp speed:

4

Inertia modifier:

0.7
33098

5

23950

1
Recommended certificates:
Armor Reinforcement
Core Spaceship Operation
Ladar Target Management
Medium Drones
Medium Missiles
Navigation
Shield Tanking
Skirmish Command Bursts
Tackling
Capacitor:
Capacitor Capacity

2625

Capacitor Recharge time

583334
Fitting:
Rig Slots

2
Drones:
Drone Bandwidth

50

Drone Capacity

75
Miscellaneous:
Heat Attenuation

0.79

Ship Warp Speed

1

Power Load

0

Item Damage

0

Maximum Active Command Relays

1

Meta Level

5
---
Manufacturing
Base materials:
Tritanium:

3222222

Pyerite:

766667

Mexallon:

188889

Isogen:

58889

Zydrine:

6222

Megacyte:

3334

Construction Blocks:

375

Morphite:

300

Plasma Thruster:

120

Ladar Sensor Cluster:

495

Nanomechanical Microprocessor:

2100

Fernite Carbide Composite Armor Plate:

10500

Nuclear Reactor Unit:

53

Electrolytic Capacitor Unit:

900

Deflection Shield Emitter:

600
Manufacturing
Blueprint details:
Blueprint:

Claymore Blueprint

Tech level:

2
Manufacturing
Extra materials:
R.A.M.- Starship Tech:

15

Cyclone:

1
Industry:

5

Advanced Medium Ship Construction:

5

Minmatar Starship Engineering:

2

Mechanical Engineering:

2
Fuzzwork blueprint calculator
---
Reprocessing
Materials:
Tritanium:

3222222

Pyerite:

766667

Mexallon:

188889

Isogen:

58889

Nocxium:

0

Zydrine:

6222

Megacyte:

3334

Morphite:

300