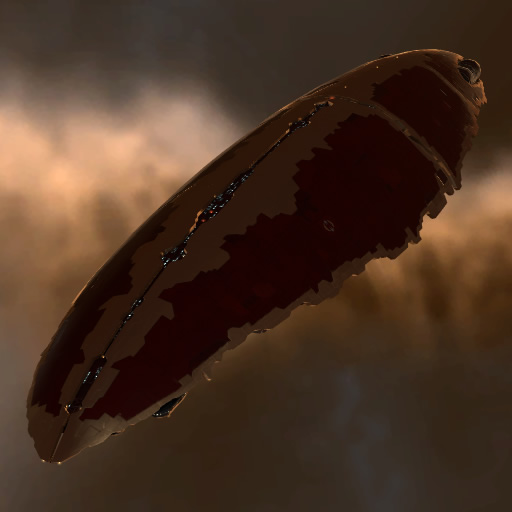 Ark
Jump Freighter
Ark
Race:

Amarr

Tech level:

2

Base price:

10,990,400,000 ISK
Ark
Description:
At the end of days when they descend
Watch for the coming of the Ark
For within it
Salvation is carried.

-The Scriptures, Apocalypse Verses 32:6

Developer: Carthum Conglomerate

Carthum ships are the very embodiment of the Amarrian warfare philosophy. Possessing sturdy armor and advanced weapon systems they provide a nice mix of offense and defense. On the other hand, their electronics and shield systems tend to be rather limited.
Ark
ship bonuses:
Amarr Freighter bonuses (per skill level):
5% bonus to ship cargo capacity
5% bonus to ship inertia modifier
Jump Freighters bonuses (per skill level):
10% bonus to ship armor and hull hitpoints
10% reduction in jump fuel requirement
Role Bonus:
100% reduction in Reinforced Bulkhead CPU requirements
90% reduction to effective distance traveled for jump fatigue
Ark
defenses
hitpoints
EM
resistance
explosive
resistance
kinetic
resistance
thermal
resistance
uniformity *
Shield:
12000
0.75 %
Armor:
55200
0.75 %
Structure:
120000
1 %
* Threshold below which damage starts "bleeding" through to the lower level

Shield recharge time: 6000000 S
Ark
Fitting:
Powergrid output:

3 MW

CPU output:

5 Tf

Calibration:

0 points

Capacitor:

37500 GJ

High slots:

0

Med slots:

0

Low slots:

3

Turret hardpoints:

0

Launcher hardpoints:

0

Rig slots (size):

0 (Extra large)
Ark
Targeting:
Max locked targets:

0

Max targeting range:

0 M

Radar sensors:

86 points

Ladar sensors:

- points

Magnetometric sensors:

- points

Gravimetric sensors:

- points

Signature radius:

9800 M

Scan resolution:

0 Mm

Scan speed:

6750 S
---
Structure and speed:
Mass:

900000000 kg

Volume:

18500000 m3

Cargo capacity:

135000 m3

Maximum velocity:

84

Inertia modifier:

0.055
Recommended certificates:
Armor Reinforcement
Jump Drive
Shield Reinforcement
Speed and Travel:
Ship Warp Speed

1

Warp Speed Multiplier

1.5
Capacitor:
Capacitor Capacity

37500

Capacitor Recharge time

508145
Fitting:
Rig Slots

0

CPU Need Bonus

-100
Drones:
Drone Bandwidth

0

Drone Capacity

0
Heat:
Heat Attenuation

0

Power Load

0

Fuel Bay Capacity

12000

Capital Sized Vessel

1

Cargo Scan Resistance

0

Jump Fatigue Multiplier

0.1

Capacitor Warfare Resistance

1

Weapon Disruption Resistance

1

Stasis Webifier Resistance

1

Item Damage

0

Meta Level

5

Onboard Jump Drive

1

Jump Drive Fuel Need

16274

Maximum Jump Range

5

Jump Drive Consumption Amount

8800

Jump Drive Capacitor Need

0.95
---
Manufacturing
Base materials:
Construction Blocks:

2250

Morphite:

3750

Capital Propulsion Engine:

22

Capital Armor Plates:

17

Capital Jump Drive:

30

Capital Cargo Bay:

83

Capital Construction Parts:

53

Capital Antimatter Reactor Unit:

777

Capital Fusion Thruster:

633

Capital Linear Shield Emitter:

674

Capital Nanoelectrical Microprocessor:

1056

Capital Radar Sensor Cluster:

665

Capital Tesseract Capacitor Unit:

1056

Capital Tungsten Carbide Armor Plate:

1520
Manufacturing
Blueprint details:
Blueprint:

Ark Blueprint

Tech level:

2
Manufacturing
Extra materials:
R.A.M.- Starship Tech:

40

Providence:

1
Industry:

5

Amarr Starship Engineering:

4

Mechanical Engineering:

4

Capital Ship Construction:

4
Fuzzwork blueprint calculator
---
Reprocessing
Materials:
Tritanium:

0

Pyerite:

0

Mexallon:

0

Isogen:

0

Nocxium:

0

Zydrine:

0

Megacyte:

0

Morphite:

3750