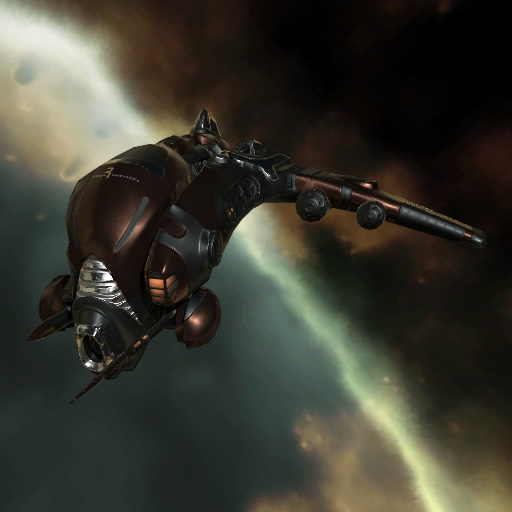 Ares
Interceptor
Ares
Race:

Gallente

Tech level:

2

Base price:

16,100,000 ISK
Ares
Description:
Interceptors utilize a combination of advanced alloys and electronics to reduce their effective signature radius. This, along with superior maneuverability and speed, makes them very hard to target and track, particularly for high caliber turrets.

Developer: Roden Shipyards

Roden Shipyards is the fastest growing ship manufacturer in the Federation, thanks to an extremely aggressive R&D division and extensive connections in government and military procurement communities. Roden ships are distinguished by strong armor defenses and excellent electronic capabilities. They also tend towards gunboats with exceptional range and tracking systems, and less reliance on drones than the average Federation warship.
Ares
ship bonuses:
Gallente Frigate bonuses (per skill level):
10% bonus to Small Hybrid Turret optimal range
10% bonus to Small Hybrid Turret tracking speed
Interceptors bonuses (per skill level):
15% reduction in Microwarpdrive signature radius penalty
5% bonus to Warp Scrambler and Warp Disruptor optimal range
Role Bonus:
80% reduction in Propulsion Jamming systems activation cost
Immune to Interdiction Sphere Launcher, Warp Disruption Field Generator and Mobile Small, Medium and Large Warp Disruptor
Ares
defenses
hitpoints
EM
resistance
explosive
resistance
kinetic
resistance
thermal
resistance
uniformity *
Shield:
300
0.75 %
Armor:
400
0.75 %
Structure:
625
1 %
* Threshold below which damage starts "bleeding" through to the lower level

Shield recharge time: 625000 S
Ares
Fitting:
Powergrid output:

33 MW

CPU output:

145 Tf

Calibration:

400 points

Capacitor:

355 GJ

High slots:

3

Med slots:

3

Low slots:

4

Turret hardpoints:

3

Launcher hardpoints:

1

Rig slots (size):

2 (Small)
Ares
Targeting:
Max locked targets:

5

Max targeting range:

30500 M

Radar sensors:

- points

Ladar sensors:

- points

Magnetometric sensors:

11 points

Gravimetric sensors:

- points

Signature radius:

35 M

Scan resolution:

955 Mm

Scan speed:

2500 S
---
Structure and speed:
Mass:

950000 kg

Volume:

22500 m3

Cargo capacity:

96 m3

Maximum velocity:

425

Inertia modifier:

3.45
3328

5

12092

1
Recommended certificates:
Armor Tanking
Core Spaceship Operation
Magnetometric Target Management
Navigation
Shield Reinforcement
Small Hybrid Turret
Tackling
Speed and Travel:
Ship Warp Speed

1

Warp Speed Multiplier

8
Capacitor:
Capacitor Capacity

355

Capacitor Recharge time

266250
Fitting:
Rig Slots

2
Drones:
Drone Bandwidth

0

Drone Capacity

0
Heat:
Heat Attenuation

0.5

Power Load

0

Cargo Scan Resistance

0

Capacitor Warfare Resistance

1

Weapon Disruption Resistance

1

Stasis Webifier Resistance

1

Item Damage

0

Meta Level

5
---
Manufacturing
Base materials:
Construction Blocks:

15

Morphite:

8

Ion Thruster:

45

Magnetometric Sensor Cluster:

30

Photon Microprocessor:

120

Crystalline Carbonide Armor Plate:

450

Fusion Reactor Unit:

5

Oscillator Capacitor Unit:

75

Pulse Shield Emitter:

23
Manufacturing
Blueprint details:
Blueprint:

Ares Blueprint

Tech level:

2
Manufacturing
Extra materials:
Atron:

1

R.A.M.- Starship Tech:

1
Industry:

5

Advanced Small Ship Construction:

2

Gallente Starship Engineering:

1

Mechanical Engineering:

1
Fuzzwork blueprint calculator
---
Reprocessing
Materials:
Tritanium:

0

Pyerite:

0

Mexallon:

0

Isogen:

0

Nocxium:

0

Zydrine:

0

Megacyte:

0

Morphite:

8