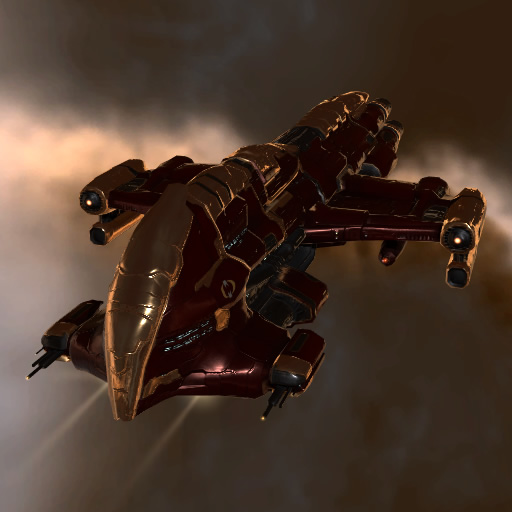 Absolution
Command Ship
Absolution
Race:

Amarr

Tech level:

2

Base price:

255,200,000 ISK
Absolution
Description:
Command ships are engineered specifically to wreak havoc on a battlefield of many. Sporting advanced command module interfaces, these vessels are more than capable of turning the tide in large engagements. Command ships represent the ultimate in Command Burst efficiency; the boosts they give their comrades in combat make them indispensable assets to any well-rounded fleet.

Developer: Carthum Conglomerate

Carthum ships are the very embodiment of the Amarrian warfare philosophy. Possessing sturdy armor and advanced weapons systems, they provide a nice mix of offense and defense. On the other hand, their electronics and shield systems tend to be rather limited.
Absolution
ship bonuses:
Command Ships bonuses (per skill level):
10% bonus to Medium Energy Turret damage
5% bonus to Medium Energy Turret rate of fire
3% bonus to Armored Warfare and Information Warfare Links effectiveness
Amarr Battlecruiser bonuses (per skill level):
10% reduction in Medium Energy Turret activation cost
4% bonus to all armor resistances
Role Bonus:
Can use 3 Warfare Link modules simultaneously
Absolution
defenses
hitpoints
EM
resistance
explosive
resistance
kinetic
resistance
thermal
resistance
uniformity *
Shield:
2900
0.75 %
Armor:
5300
0.75 %
Structure:
4600
1 %
* Threshold below which damage starts "bleeding" through to the lower level

Shield recharge time: 1400000 S
Absolution
Fitting:
Powergrid output:

1550 MW

CPU output:

420 Tf

Calibration:

400 points

Capacitor:

3375 GJ

High slots:

7

Med slots:

3

Low slots:

7

Turret hardpoints:

5

Launcher hardpoints:

0

Rig slots (size):

2 (Medium)
Absolution
Targeting:
Max locked targets:

7

Max targeting range:

75000 M

Radar sensors:

21 points

Ladar sensors:

- points

Magnetometric sensors:

- points

Gravimetric sensors:

- points

Signature radius:

265 M

Scan resolution:

252 Mm

Scan speed:

6000 S
---
Structure and speed:
Mass:

12300000 kg

Volume:

234000 m3

Cargo capacity:

375 m3

Maximum velocity:

158

Inertia modifier:

0.71
33095

5

23950

1
Recommended certificates:
Armor Tanking
Armored Command Bursts
Core Spaceship Operation
Light Drones
Medium Energy Turret
Navigation
Radar Target Management
Shield Reinforcement
Tackling
Speed and Travel:
Ship Warp Speed

1

Warp Speed Multiplier

4
Capacitor:
Capacitor Capacity

3375

Capacitor Recharge time

750000
Fitting:
Rig Slots

2
Drones:
Drone Bandwidth

25

Drone Capacity

25
Heat:
Heat Attenuation

0.79

Power Load

0

Cargo Scan Resistance

0

Capacitor Warfare Resistance

1

Weapon Disruption Resistance

1

Stasis Webifier Resistance

1

Item Damage

0

Maximum Active Command Relays

1

Meta Level

5
---
Manufacturing
Base materials:
Construction Blocks:

300

Morphite:

300

Fusion Thruster:

120

Radar Sensor Cluster:

450

Nanoelectrical Microprocessor:

1800

Tungsten Carbide Armor Plate:

11250

Antimatter Reactor Unit:

60

Tesseract Capacitor Unit:

975

Linear Shield Emitter:

570
Manufacturing
Blueprint details:
Blueprint:

Absolution Blueprint

Tech level:

2
Manufacturing
Extra materials:
R.A.M.- Starship Tech:

15

Harbinger:

1
Industry:

5

Advanced Medium Ship Construction:

5

Amarr Starship Engineering:

2

Mechanical Engineering:

2
Fuzzwork blueprint calculator
---
Reprocessing
Materials:
Tritanium:

0

Pyerite:

0

Mexallon:

0

Isogen:

0

Nocxium:

0

Zydrine:

0

Megacyte:

0

Morphite:

300